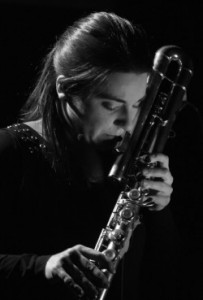 As a specialist in contemporary performance practice and techniques, flutist Shanna Gutierrez is dedicated to promoting and advancing contemporary music in cultural life today through innovative performances and educational projects. She appears throughout the United States and abroad as a soloist, clinician, and in various chamber collaborations, including Collect/Project and Sonic Hedgehog. She is the co-founder of FluteXpansions, an online resource for contemporary flute. She has performed as a guest with the Collegium Novum Zürich, ensemble interface, ensemble TZARA, and Fonema Consort, in addition to concerts and residencies in Germany, Portugal, Switzerland, The Netherlands, South Korea, Mexico, Colombia, and United Kingdom.
She has received numerous awards and accolades for her performances including, prizes at the Stockhausen Courses, the Darmstadt Summer Courses for New Music, and a NewMusicUSA project grant. She was a founding member of Chicago-based Ensemble Dal Niente, with whom she received the 2012 Kranichstein Prize for Interpretation. Premieres and performances of pieces written specifically for her have led to appearances at such festivals as the Gaudeamus Muziekweek, Sonic Fusion Festival, Darmstadt New Music Courses, BEAMS Marathon, ICMC, EMM, and Omaha Under the Radar. As the founder of Sonic Sculptures: A Journey in Sound, Shanna presents concerts and workshops on contemporary flute music and techniques throughout the US and abroad. She performs on a Burkart flute and piccolo and Kingma bass and alto flutes.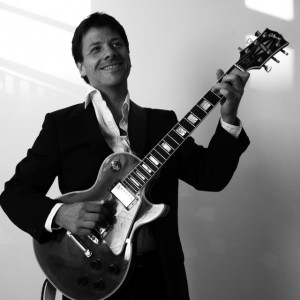 Wiek Hijmans (Netherlands, 1967) is an acknowledged pioneer on the electric guitar. Renown composers including Christian Wolff and Theo Loevendie have written solo works for him. Wiek has performed solo and as a chamber musician in Europe, Russia, Indonesia, the U.S. with ensembles including the L.A. Chamber Orchestra, Kammerensemble Neue Musik Berlin, the Nieuw Ensemble and the BBC Symphony Orchestra. His solo CDs have received international critical acclaim. Wiek formed the CATCH electric guitar quartet at the request of American composer Steven Mackey. CATCH made its debut with the New York Philharmonic Orchestra in 2014. The CD of the Mackey piece received several Grammy nominations.
Wiek studied with David Starobin at the Manhattan School of Music (New York) where he was the first ever electric guitarist in the classical guitar department. Wiek's groundbreaking work at the Manhattan School was awarded the prestigious Andrés Segovia prize.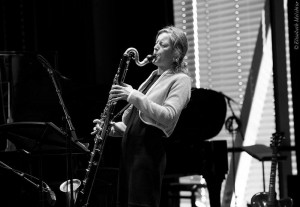 The Dutch clarinettist Fie Schouten is a specialist in performing new music and she has a warm preferation for playing on the low clarinets.
Schouten can be heard extensively as a soloist and with her own ensembles. More than 50 pieces are written for and premiered by her in different formations.
Fie Schouten is since 2008 one of the Stockhausen-soloists, she performed many works from Karlheinz Stockhausen with the German ensemble musikFabrik, with the Dutch ASKO-Schönberg Ensemble, the English Birmingham Opera Company and the French ensemble Le Balcon.
She won prizes on competitions (Gaudeamus, Illzach, Tera de Marez Oyens) and produced four own cd's. Three chambermusic cd's came out at Karnatic Lab Records and the release of her solo cd 'Ladder of Escape 11' was in 2014 at Attacca Records.
Fie Schouten is professor bass clarinet at the Prince Claus Conservatory Groningen (NL).
In 2015 the Dutch Donemus published her album with bass clarinet miniatures. The album is made with an educational goal and contains short concertpieces.
Fie Schouten is artistic director of the Bass clarinet Fest that took place for the first time in april 2014 in the Netherlands. Info can be found at: www.bassclarinet.nl
Fie Schouten studied clarinet and bass clarinet at the Amsterdam Conservatory, her main teacher was Harry Sparnaay. Fie Schouten is a Buffet Crampon Artist.