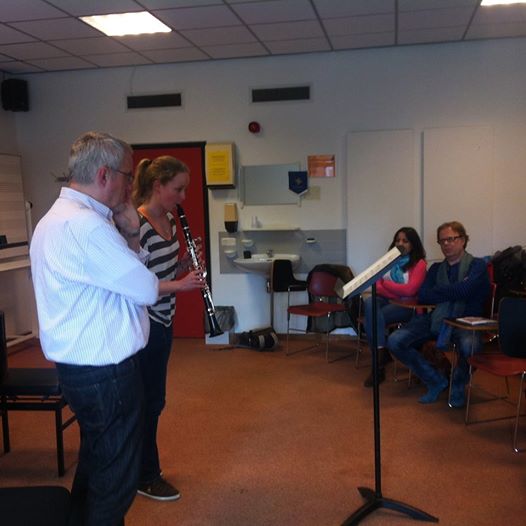 12 april 2014 Prins Claus Conservatorium Groningen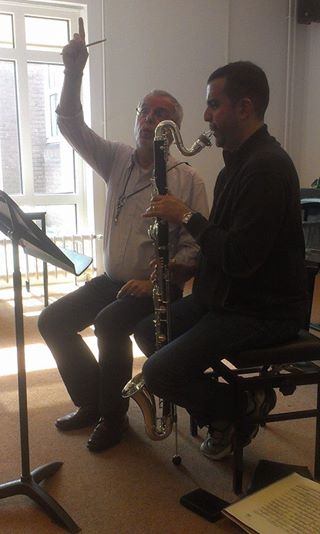 masterclass by Harry Sparnaay

for who:
for bass clarinettists, composers and any other (instrumentalists, singers) with interest in contemporary music.
what:
The masterclass is about bass clarinet, but mostly about music! Contemporary music.
Harry Sparnaay was an inspiring conducter of the ensemble for new music at the Conservatory in Amsterdam during many many years.
De basklarinetdag voor amateurbasklarinettisten
Locatie: muzyQ Amsterdam, zondag 6 april 2014, 10-17u.

Docenten: basklarinettisten Fie Schouten, Ainhoa Miranda en Tobias Klein
Activiteiten:
-houdingles Alexander techniek
samenspel, improvisatie, speeltechnieken
-accessoires, Vandoren, Timbre Music, Tijdschrift de Klarinet
-kort concert
-vertoning documentaire 'Harry Sparnaay, the pioneer on the bass clarinet'
Trailer documentaire van de Leeuw&Hamelberg over Harry Sparnaay: