The Basklarinet Festijn is a biennial event featuring the bass clarinet in contemporary composed and improvised music.
We organise concerts, education, commission new works and bring international specialists together.


Evan Ziporyn in Nederland!
17 t/m 26 november 2022
17 nov '22 De Ruimte Amsterdam
21/22 nov '22 Groningen Prins Claus Conservatorium
24 nov '22 Studio LOOS Den Haag
26 nov '22 11:00-15:00 Plein Theater Amsterdam aanmelden
26 nov '22, 20:00 Pletterij Haarlem tickets & info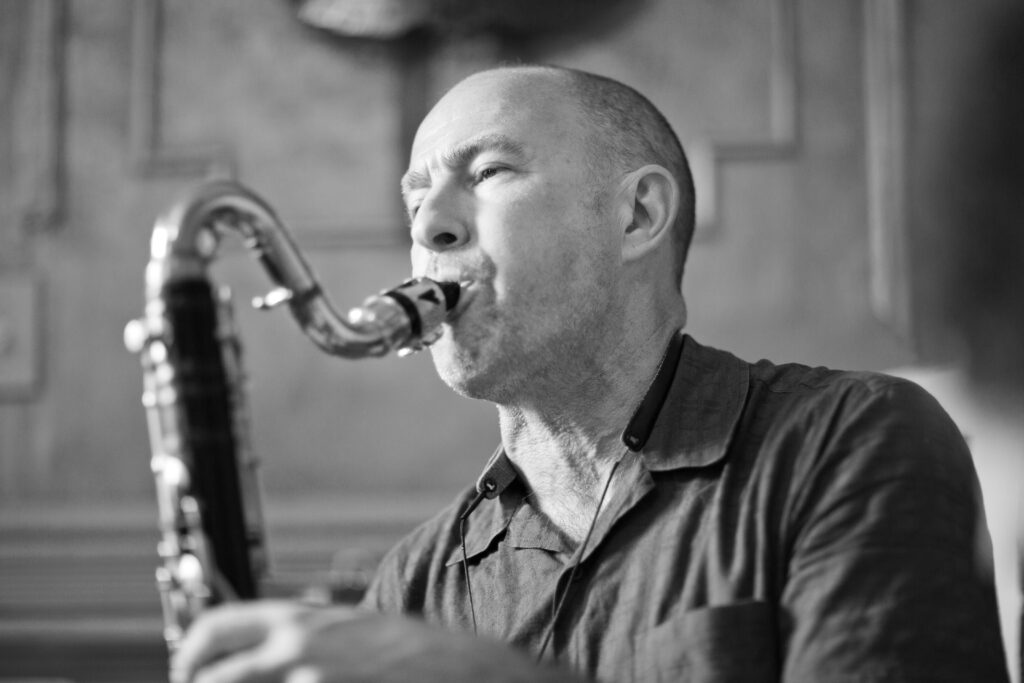 Samenspeeldag klarinet met Evan Ziporyn
zat. 26 november 2022, 11:00-15:00 Tickets & info
Locatie: Plein Theater Amsterdam
Let op: er is een maximum van 40 deelnemers, vol = vol
Wat gaan we doen?
Stukken spelen, uitgekozen door Evan Ziporyn en Fie Schouten en werken aan een improvisatiestructuur.  Muziek wordt twee weken van tevoren toegestuurd.
Om 14:30 sluiten we af met een korte presentatie die bijgewoond kan worden door vrienden en familie.
Voor wie?
Voor iedereen die een klarinet, groot of klein, bespeelt!
In 2014-2022 we organised with success 36 concerts and 14 workshops/masterclasses.
20 new pieces were commissioned and performed -> go to overview
The 4th edition in 20/21 celebrated the bass clarinet in combination with the percussion family.
The 3rd edition in 2018 the bass clarinets could be heard together with strings, singers and organ.
The 2nd edition in 2016 10 bassclarinetists were featured.
The 1st edition of 2014 marked the end of bass clarinet master Harry Sparnaay's active career.
Direction: Fie Schouten & Tobias Klein
Subscribe to our newsletter
Quotes, reviews:
"Derde Basklarinet Festijn veelzijdiger dan ooit…het festival groeit groter en groter en biedt een steeds weidsere blik op dit veelzijdige instrument..Veel bezoekers waren ook afgekomen op het trio van de Franse meesterklarinettist Louis Sclavis"
Mark van der Voort, Concertzender
"De basklarinet heeft een eerbetoon gekregen dat dit eigenzinnige instrument ten volle verdient.we moeten maar afspreken dat het Basklarinet Festijn volgend jaar beslist mag/moet terugkeren."
Rinus van der Heijden, Jazznu
"IJzersterke muziek..geweldige stemmen van de zingende alleskunners Claron McFadden en Kristina Fuchs" (****): Een avond met louter nieuwe muziek
Job van Schaik, Dagblad van het Noorden
"het liefst zet ik mijn tentje op om alles te horen en te zien….hoog, laag, vijf octaven, romig, schel, hard, warm, zacht, mild, donker….. Zij – de basklarinet en Fie – kunnen het allemaal…groot respect voor organisatoren"
Edwin Rutten, Klassieke Zaken
"The concert was a triumph, thank you for performing my music"
Michael Finnissy, componist