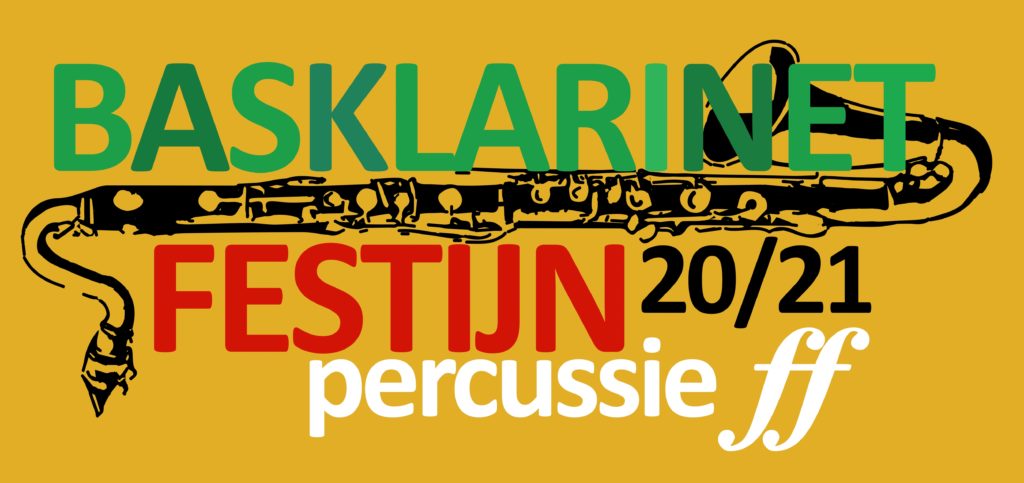 "De basklarinet heeft een eerbetoon gekregen dat dit eigenzinnige instrument ten volle verdient."
(Rinus van der Heijden, Jazznu)
Basklarinet Festijn 20/21 >>> nieuwsbrief <<< >>>BF in de media<<<

-> op sommige locaties spelen we twee keer dezelfde set <-
In de concertzaal is een van de veiligste plekken! Mondkapjes verplicht.
Wij kijken er naar uit al het bijzonders met u uit te wisselen.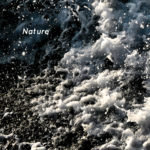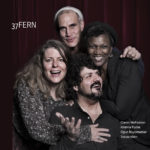 New CD Nature           New CD 37FERN
25/10/20, 20:30 De Ruimte, Amsterdam live + live-stream via YouTube donate for livestream here
preview concert met Tobias Klein, Oğuz Büyükberber baskl & Rie Watanabe percussie
Tobias Klein, Oguz Büyükberber and Rie Watanabe kick off the Basklarinet Festijn 2020 with a night of improvised music at De Ruimte, Amsterdam. Combining the sounds of two bass clarinets, vibraphone and percussion, they offer a preview to the music of their Basklarinet Festijn concert tour (17 to 20 December).
3/11/20 16:00, festival soundsofmusic Groningen tickets
Fie Schouten, Jelte Althuis (basklarinet), Tatiana Koleva (percussie, vibrafoon), Eva van de Poll (cello)
Tap-Blow-Dance4 (2020) van Hanna Kulenty (kwartet) – premiere
Hanna Kulenty is aanwezig en wordt geïnterviewd
NL premiere Façade-Trio (1998) van Georges Aperghis (trio basklarinetten & percussie)
Cd-presentatie Nature informatie

5/11/20 Pletterij Haarlem tickets (live €10 & live-stream €5): 19:30-20:30 | 20:45-21:45
Fie Schouten, Jelte Althuis, Evan Ziporyn* (basklarinet), Tatiana Koleva (percussie), Eva van de Poll (cello)
*via zoom
Tap-blow-dance4 (2020) – Hanna Kulenty (kwartet)
Façade-Trio (1998) – Georges Aperghis (trio)
Leichte Überlappungen (2018) – Tobias Klein (bkl duo)
Improvisatiestructuur (2020) – Evan Ziporyn (kwartet) & Ziporyn (online/live) solo
8/11/20 Splendor Amsterdam 15:00 & 17:00 tickets: mail info@bassclarinet.nl of wordt voor minimaal 3 maanden (€30) lid bij Splendor en reserveer je ledenticket
Fie Schouten, Jelte Althuis, Evan Ziporyn* (basklarinet), Bart de Vrees (percussie), Eva van de Poll (cello)
*via zoom
on intimacy IV "mozaiek"  (2020) van Ruud Roelofsen (basklarinet, cello, percussie)
Leichte Überlappungen (2018) – Tobias Klein (bkl duo)
Improvisatiestructuur (2020) – Evan Ziporyn (kwartet) & Ziporyn (online/live) solo
15/11/20 15:00 & 17:00 Galerie Marzee Nijmegen
Fie Schouten, Jelte Althuis (basklarinet), Tatiana Koleva (percussie), Eva van de Poll (cello)
Tap-blow-dance4 (2020) – Hanna Kulenty (kwartet)
Façade-Trio (1998) – Georges Aperghis (trio)
Leichte Überlappungen (2018) – Tobias Klein (bkl duo)
Nar – Hans Koolmees (duo bhrn-perc)
10/12/20 tickets: 19:30-20:15 & 21:00-21:45, Gaudeamus, KuuB, Utrecht
Fie Schouten, Naama Reuven (basklarinet), Bart de Vrees (percussie), Eva van de Poll (cello)
on intimacy IV "mozaiek" (2020) van Ruud Roelofsen (basklarinet, cello, percussie),
korte stukken van studenten van Jerusalem Academy of Music and Dance,
basklarinet solo Monolog (1983) van Isang Yun, verrassing…
12/12/20 samenspeeldag voor amateurs (info/tickets), Plein Theater Amsterdam

17/12/20 Bimhuis Amsterdam
18/12/20 Paradox Tilburg
19/12/20 Hot House Leiden
20/12/20 15:00 LantarenVenster, Rotterdam tickets
Kwartet Oğuz Büyükberber, Tobias Klein (basklarinet) Ches Smith (drums, vibrafoon), Rie Watanabe (percussie, vibrafoon)
&
Duo Rudi Mahall (basklarinet), Aki Takase (piano)
Getrouw aan het thema van het Basklarinet Festijn 2020 — percussie(ff) — gaan de basklarinettisten Tobias Klein en Oğuz Büyükberber de samenwerking aan met twee kopstukken van de internationale slagwerkwereld. Rie Watanabe, geboren in Japan en woonachtig in Keulen, speelt regelmatig met ensembles uit de top van de Europese hedendaagse muziek zoals Musikfabrik en Klangforum Wien. Ches Smith is een van de meestgevraagde slagwerkers in de jazz en geïmproviseerde muziek. Hij heeft gewerkt met onder andere John Zorn, Mary Halvorson, Marc Ribot, Tim Berne, Evan Parker en Dave Holland. Hij leidt zijn eigen groep Ches Smith And These Arches, waar hij ook voor componeert. Büyükberber en Klein werken al sinds 2005 samen, vaak in duo, of in combinatie met musici zoals Simon Nabatov, Matthias Muche en Gerry Hemningway.
In november 2020 verschijnt hun nieuwe cd 37FERN, een kwartet met de vocalisten Claron McFadden en Kristina Fuchs.
Video's: Büyükberber-Klein Vrije Geluiden TV 2018 | live-optreden 37FERN 2018
"Rudi Mahall is a legendary figure on the international jazz/avantgarde scene. As a member of Schlippenbach's Globe Unity Orchestra, Monk's Casino and Die Enttäuschung he has gained a reputation as one the great European improvisors and a unique communicator on the bass clarinet. Aki Takase is a critically acclaimed, award-winning Japanese jazz pianist and composer."
Duo Takase-Mahall

Uitgesteld/postponed (data nader te bepalen):
Concerten en educatie in Turkije
Bilgi University Istanbul
Bilkent University Ankara
Yaşar University Izmir
Concert in Orgelpark Amsterdam
Fie Schouten, Jelte Althuis (basklarinet), Tatiana Koleva (percussie), Eva van de Poll (cello), Henny Heikens (orgel)
Composities van Hanna Kulenty, Georges Aperghis, Bart de Vrees, Oğuz Büyükberber
Rotterdam – besloten concert
Fie Schouten, Jelte Althuis, (basklarinet), Tatiana Koleva (percussie), Eva van de Poll (cello)